Gareth Lubbe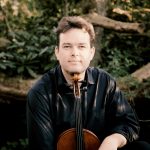 South African born violist and overtone singer, Gareth Lubbe, appears as soloist and chamber musician throughout Europe, America, Africa and Asia and has worked in the past as principal violist with the Mahler Chamber Orchestra, performing with conductors such as Claudio Abbado and Daniel Harding amongst others. He is on the international faculty of the annual Chamber Music Festival in Stellenbosch which brings together up to 400 young students from across Africa and other parts of the world. He also has the privilege of meeting up regularly with friends and colleagues at festivals such as Purbecks (U.K.), Kuhmo (Finland) and O/Modernt (Sweden) amongst others.
Multi-phonic vocal techniques and viola playing go hand in hand with Gareth. As overtone singer, he performs and gives active lectures around the world, translating the phenomenon of overtone singing into the possibilities of sound production on one's own instrument. Gareth has appeared in various films including the recently released international film "No Mans Land" which commemorates the first world war through the musical medium of fifty worldwide artists on the battle fields of that great and atrocious war. With his Mongolian throat singing/talking, he represented the demons and other creatures of the dark side in the PC game 'Demon World'.
His vocal projects have led to work with artists such as Hayden Chisholm, Rebecca Horn, Dame Evelyn Glennie, the Finnish ensemble 'Pipoka' and many more. His most recent album release is a duo with the renowned Jazz pianist Simon Nabatov. 'Lubatov' (Leo Records) is based on their shared territories of knowledge and interest in new music, modern classics and improvised music.
Raised as a privileged white kid in Johannesburg, Gareth received his first musical education on Piano and Violin at the age of four. He made his violin debut with orchestra when he was nine years of age after which he received numerous prizes at national competitions. As pianist he performed with the radio orchestra of South Africa. In 1994, he had the honour of performing at the presidential inauguration of Nelson Mandela in Pretoria. After studies in South Africa, he went on to study in Germany with Peter Matzka, Gorjan Kosuta, Barbara Westphal and the Alban Berg Quartet, amongst others. In 2005 he started a career as principal viola player, firstly at the Royal Flemish Philharmonic (Phillipe Herreweghe) and two years later on the same position at the Gewandhaus Orchestra of Leipzig under the baton of Riccardo Chailly. During his eight years in that orchestra, he began exploring the realms of music-education at the Leipzig "Felix Mendelssohn Bartholdy" Conservatory and in 2013 was appointed successor of Vladimir Mendelssohn as Professor of Viola at the Folkwang University of the Arts in Essen where he now has a class of Viola students from around the world. He currently lives in Cologne with his Estonian wife, the pianist Hanna Heinmaa, and three esto-african children, Linda, Oliver and Alice.
 

William Butt, Cello
William Butt was born in London. He studied at the Royal Northern College of Music with Moray Welsh and after winning awards and scholarships such as the Royal Society of Arts, Martin Trust and first prize in the Muriel Taylor competition, he furthered his studies with Antonio Lysy in Montreal. He now enjoys a busy career as soloist, chamber musician and is professor of cello at the Royal Irish Academy of Music in Dublin.
On the concert platform he has performed extensively throughout Ireland, the UK, Europe and the Far East. He is a much admired exponent of the solo repertoire, having performed and broadcast numerous works for this medium by contemporary composers, as well as the formidable solo sonatas by Kodaly and Ligeti and the suites of Bach and Britten.
In recent seasons he has appeared as soloist with the National Symphony Orchestra of Ireland, the Orchestra of St Cecilia and the Ulster Orchestra for BBC Radio 3. He has worked with conductors such as Alexander Anissimov, Gerhard Markson, Rumon Gamba, Vernon Handley and Barry Douglas.
Diane Daly, Violin, Music Theatre
Diane has been a member of the Irish Chamber Orchestra since 1998. During this time her reputation as a freelance chamber musician has spread and she has toured extensively with orchestras including the Academy of St Martin in the Fields (America, Norway, Germany, Italy and Spain) and the European Union Chamber Orchestra (India and the Middle East).
She has been co-principal of the Orchestra of St John in London and is a founding member of the Killaloe Quartet which has performed extensively in Ireland, London and Paris.
Based in County Clare, she works extensively as an animateur and workshop leader, both as a freelance educationalist and as leader of many projects for the ICO.
Combining her particular skills in jazz, traditional music and improvisation Diane Daly also plays in a jazz duo and has appeared at international jazz festivals with the Brian Irvine Ensemble.
Boris Hunka, Music Theatre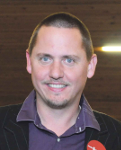 Vibraphonist/multi-instrumentalist Boris Hunka has performed in clubs, concert halls, theatres and festivals throughout the UK and Europe. He is featured artist on a number of albums including the Vybesmen (Zingg) and Tito Rides In (Acid Jazz). He is Musical director of Hunka Burning Love, the Irish Improvisation Orchestra, the Lola Montez Theatrical Cabaret and MJQ_2010. Recent performances include the Iniscealtra Festival of the Arts, Leviathan Political Cabaret, the Sugar Club, Electric Picnic, and Sunday Miscellany on RTÉ Radio 1.
A trained animateur, Boris regularly conducts workshops for primary, secondary and third level classes, community groups and festivals in drumming, world music, improvisation and related areas. He runs regular rock sessions for teenagers and this summer held the first rock camp at Dolan's Warehouse. As part of Music in the Glen's commitment to increasing access and participation in music he directs the Killaloe/Ballina Community orchestra and related ensembles..
Boris studied Community Music at the University of York with Prof. John Paynter – one of the twentieth century's leading figures in the field – as part of his BA (Hons). Since graduating he has kept music education and community music at the core of his activities. Between 1998 and 2001 he led an innovative programme of group keyboard lessons, He organised the series of Ballet Inganzo tours by teenage musicians from Rwanda, supported by Sir George Martin and Air Studios. The UK tours involved workshops to over 120 schools and festival appearances throughout the UK. Boris spent time in the Rwandan town of Ruheng
Sarah McMahon, Cello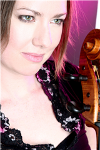 Sarah McMahon began her cello studies with Nora Gilleece at the Royal Irish Academy of Music in Dublin in 1987. In 1995 she moved to London where she studied at the Royal Academy of Music with David Strange, Jenny Ward-Clarke and Colin Carr, graduating in 2001 with a first class BMus and a DipRAM distinction.
Sarah is passionate about historical performance and is principal cellist with the Academy of Ancient Music, the Irish Baroque Orchestra and Camerata Kilkenny. She is also regularly invited to play as guest principal cellist with Arcangelo, the Orchestra of the Age of Enlightenment and Aurora Orchestra.
Sarah is a dedicated chamber musician and a founder member of the Callino String Quartet. The Quartet was founded in 1999 and enjoys performing a challenging and eclectic repertoire, having worked with numerous composers including Kurtàg, Vasks, Kevin Volans, Aleksandra Vrebalov and Ian Wilson on their compositions for string quartet. They have also collaborated with diverse artists such as the Belcea Quartet, Edgar Meyer, rock band Arcade Fire and jazz guitarist John Abercrombie.
Sarah has appeared as concerto soloist with the Orchestra of the Age of Enlightenment and the Irish Baroque Orchestra and featured in a critically acclaimed disc for Hyperion of the Vivaldi Double Cello Concerto with Jonathan Cohen and the Kings Consort.
Peggy Nolan, Cello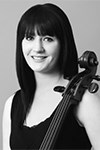 Peggy Nolan began cello lessons at the age of seven. During her school years, she studied at the Royal Irish Academy of Music in Dublin before commencing her third level training at the Royal Northern College of Music studying with Peter Dixon and later Raphael Wallfisch and Hannah Roberts.
As cellist of the Eblana String Trio since its formation in 2006 Peggy has performed regularly for music societies and festivals throughout the UK as well as in France, Germany and South Africa. The trio have been broadcast on BBC Radio 3, and in last year were selected as Park Lane Group Young Artists from 2015-2016, which has seen them perform as part of the PLG recital series' in St Johns Smith Square and St Margarets Church Westminster. They enjoy a busy and varied concert diary and are looking forward to appearances in Manchester's Bridgewater Hall and concerts celebrating Sowerby Music's 30th anniversary in 2017. For two years the trio held the position of Junior Fellows in Chamber Music at Birmingham Conservatoire, delivering seminars and providing mentoring to students within the chamber music department.
Peggy was a founding member of the Borromini Quartet, a young London-based ensemble, performing on instruments and bows of the classical period. In 2011 the quartet were finalists of the York Early Music Competition for young ensembles, and were chosen as beneficiaries of the Brighton Early Music Live scheme 2012-2013. Also a busy freelance orchestral musician, Peggy frequently performs with some of the UK and Ireland's finest orchestras including the BBC Philharmonic, Manchester Camerata, English National Opera, Orchestra of Opera North, and Irish Chamber Orchestra.
Peggy holds an International Artist Diploma in String Leadership, Master of Music and first class Bachelor degree from the RNCM. She is a tutor of cello and chamber at Birmingham Conservatoire and Yorkshire Young Musicians and ProCorda Chamber Music courses. She is also involved as a tutor with ARCO, a collaborative distance-learning project between Cape Gate MIAGI Centre for Music, a music project in Soweto, Johannesburg, South Africa and Birmingham Conservatoire Strings Department.
Cian Ó Duill, Viola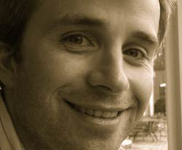 Cork born viola player Cian Ó Dúill has performed with the Vanbrugh, Carducci and Calino String Quartets, the Avalon Ensemble, Chroma and The Crash Ensemble. He has played in chamber music recitals with Anthony Marwood, Howard Shelley, Patricia Rozario, Natalie Clein, Benjamin Frith, and with members of the Leopold String Trio, the Nash Ensemble and Schubert Ensemble and has appeared at Cheltenham, Warwick Arts, Chichester, Aldeburgh, Wye Valley, Kings Lynn, Sligo Spring, and West Cork Chamber Music Festivals.
Cian was a founder member of both the Regent String Quartet and the Rothko String Trio. He is a member of the Oriel Trio (flute, viola and harp) and of the Chamber Players, a London based string sextet with whom he has recorded music by Mozart and Brahms.
Concerto appearances include works by Bach, Telemann, Mozart, Bruch and Hindemith in Ireland, the UK and Spain.
Cian is a member of the Irish Chamber Orchestra, is co-principal viola with the London Mozart Players and has a busy freelance orchestral career playing regularly with the Mahler Chamber Orchestra, Britten Sinfonia, Camerata Ireland, London Symphony Orchestra, and the Orchestra of the Age of Enlightenment.
David O'Leary, Violin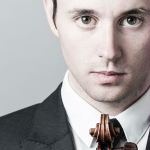 Kilkenny born violinist David O'Leary holds a BMus degree from the Royal Academy of Music and a Masters degree from the Royal Northern College of Music. During his years of study his teachers were Mateja Marinkovic and Leland Chen.
David has performed as a soloist and chamber musician throughout the UK and Ireland including venues such as Wigmore Hall, Bridgewater Hall and the National Concert Hall Dublin. As a member of the Brooks Ensemble he was a finalist at the 2010 Royal Overseas League competition and subsequently awarded the Elias Fawcett Trust Award for outstanding ensemble. David's other awards and prizes include the Barbirolli, Majorie Bunty Lempfort and Wolfe Wolfinsohn awards from RAM and the Paganini prize from RNCM. He was also invited to perform as a soloist at the 2012 International Beethoven Conference.
David has appeared as guest leader of English National Opera, where he is currently a member of the 1st violin section. He also enjoys a busy freelance career performing with many the UK and Ireland's leading orchestras including the Royal Philharmonic Orchestra, Halle Orchestra, Royal Scottish National Orchestra, Royal Northern Sinfonia, Manchester Camerata, Welsh National Opera and Camerata Ireland.
Bogdan Sofei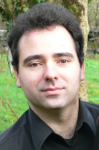 Co-founder of ConTempo Quartet, Bogdan Sofei was born in Bucharest on 17th of July 1975 and is the leader of ConTempo String Quartet. ConTempo have been the Ensemble-in-Residence in Galway since January 2003 and appointed as the RTE Resident Quartet since 2014.
He graduated The University of Music in Bucharest where he studied with Ladislau Csendes and Stefan Gheorghiu. He continued his studies at the Banff Centre for the Arts in Canada, Royal Academy of Music in London, Academia Chigiana in Siena, European Academy of Music in Aix-en Province, Britten – Pierce School for Advanced Music Studies in Aldeburgh and Escuela Superior de Musica Reina Sofia in Madrid with Rainer Schmidt, Siegmund Nissel, Norbert Brainin, Gunter Pichler, Philip Setzer, Stephanie Gonley, Heime Muller, Christoph Poppen, Howard Davis and Hugh Maguire. In addition, Bogdan received his Master of Arts in Music at Cork School of Music, in 2005.
As the leader of ConTempo Quartet, he had studied with the most celebrated string quartets of the world, such as Amadeus, Alban Berg , Tokyo, Emerson and Hagen quartets and with musicians as Diemut Poppen, Petra Mullejans, Piero Farulli, David Takeno, Laurence Lesser, Gilbert Kalish.
Bogdan has won several international and national competitions in Italy and Romania in addition to the international prizes he has won as first violinist of ConTempo Quartet: 1st Prize at GrosserForderpreise Competition in Munich-Germany,1st Prize at Valentino Bucchi competition in Rome-Italy, 1st Prize at Tunnel Trust Competition in London-UK, 1st Prize at Mozart competition in Cluj-Romania, 2nd Prize at Johannes Brahms International Competition in Hamburg-Germany, Audience Prize and 3rd Prize at London String Quartet Competition in UK, 3rd Prize at Schubert und die Musik der Moderne Competition in Graz-Austria, 3rd Prize at Max Reger Competition in Weimar-Germany, The Wigmore Award and The Romanian Musical Critics Union Prize in Bucharest.
He has toured the world extensively, performing at many major international festivals in Europe, Canada, and the United States.
As the first violinist of ConTempo Quartet, he has performed with Vellinger and Vanbrugh Quartets ,Kungsbacka Piano Trio, Emma Johnson, John O'Conor, with Garth Knox-Arditti Quartet ,Yuko Inoue, Chen Zimbalista, Garfield Jackson-Endellion Quartet, Martin Outram, Jerome Pernoo, James Lisney Gilbert Kalish and Douglas McNabney.
Recordings as a member of ConTempo include labels and names such as Deutsche Schallplatten, BBC, RTÉ, Lyric, ORF, TVR and TG4.
As a member of ConTempo, Bogdan has performed for personalities such as the Late Pope John Paul II, for Prince Charles, for Nelson Mandela, the ex-President of South Africa and EU Ministers, and for Angelica Houston and the late Merv Griffin.
Bogdan has also recorded the Adagio from Beethoven's Opus 131 for the television drama "Band Of Brothers", produced by Steven Spielberg and Tom Hanks, arranged the music for the silent movie "Afgrunden" (1910), and featured in the documentary film "ConTempo goes West" by Bob Quinn.
André Swanepoel, Violin
Johannesburg-born André Swanepoel holds a Masters Degree from the Universityof Pretoria and a Diploma from the Hochschule für Musik, Cologne. His main violin teachers were Alan Solomon, Winfried Rademacher and Charles-André Linale.
André joined the ICO as Principal Second Violin in 2003. Prior to that, he spent several years as Principal 2nd of the German Chamber Academy. He has also worked as guest Leader with Welsh National Opera and as guest Principal with the Hallé and BBC Scottish Symphony Orchestra. He regularly works with Northern Sinfonia.
Recent performance highlights include chamber concerts at the Ryedale, City of London, Chichester, International Donau and St. Endellion Festivals; a recital-masterclass at the Royal Welsh College of Music; and Concerto-appearances in Ireland and northern England. He has performed in South America for the German Goethe Institut and has been broadcast on West German and Bavarian Radio. With his wife, Rosie Biss and pianist Caroline Dowdle, he recently founded the Cygnus Trio.
As a member of the "European Music Project" he appeared in numerous theme-based "Concert-night" events throughout Germany, and recorded 2 critically acclaimed live-CD's (one of these being Terry Riley's legendary In C).
André is as passionate about the whole spectrum of music education as he is about performing: here his activities range from community music and outreach work to individual tuition from primary to postgraduate level (Durham University and University of Limerick); coaching youth and university orchestras and, in 2010, the Britten-Pears Orchestra; through to teaching on the ConCorda Chamber Music course. He is a tutor for violin and chamber music at the Weekend School at the Sage, Gateshead.